Don's Journey of Love and Faith
January 14, 2021
Don Porter grew up in Massachusetts, went to college in Kansas, and then worked in the education field while living in many different states, including Maryland. But when Don and his wife, Peggy, moved to Utah, they fell in love with the mountains of the West. Don moved to Utah to work at Salt Lake Community College as a financial administrator. He was the vice president for the business and finance sector of the college.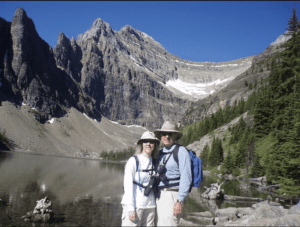 While he really enjoyed his vocational pursuits, Don's greatest joy was never work. When he worked he would often wonder when the workday would end, and the good life would begin. He loved going home to his wife to spend time with her. This was truly life to Don! He cherished the evenings because he and Peggy could spend quality time cooking and enjoying meals together. They also enjoyed the outdoors which explains why they love Utah. They enjoyed hiking, mountaineering, cross country skiing, and snowshoeing together. Don continues to be active by going on 4-5-mile-long walks almost every day.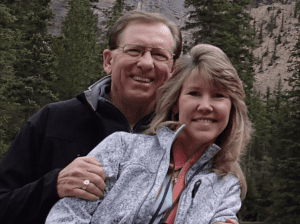 Don learned the importance of resilience when his wife was diagnosed with pancreatic cancer. Don was her loving caregiver from the moment Peggy started feeling sick until the day she died. It was a very difficult time for him. He was even dealing with his own cancer during the time, which added to the stress. While taking care of his wife, he needed to have a major surgical procedure. But the most difficult experiences for Don were during the 5 months of watching his wife go from being a vibrant, healthy young lady, to not alive at all. He literally watched her die each day as the sickness progressed.
The pain and hardship did not end when his wife, Peggy, passed away. The months and years afterwards have been very challenging. After she died, the world seemed to keep crumbling down for Don in 5-month increments. 5 months after Peggy was diagnosed, she died. 5 months after that, Don needed to put his dog down because of bone cancer. 5 months after that, his mother passed away. And then 5 months after that, because he had gone through 2 months of radiation treatment for parts of his own cancer that didn't get resolved in his surgical operation, he was facing both cardiology and oncology screenings. It all seemed to compile and weigh heavily on Don's shoulders.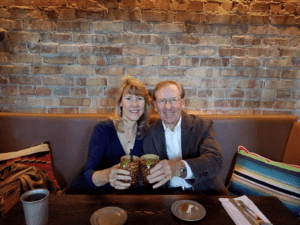 When I asked Don what has kept him going through all of these hard times, he said that it is his love for Peggy and his spiritual relationships. Throughout Peggy's life she would brag that she didn't have a low tolerance for pain, she had NO tolerance for pain! She used to tell doctors, "You better not hurt me because I'll be mad!" But Don reports that she was very brave and stoic at the end of her life. During her pancreatic cancer, she never complained, and she never cried. He feels like this shows that she was ready to "go home." This faith that Don saw in his wife rubbed off on him. It has helped him understand that she wasn't afraid of anything and was ready to move on. Don has faith that Peggy is watching over him and that she is waiting for him. This gives him the encouragement to keep going each day.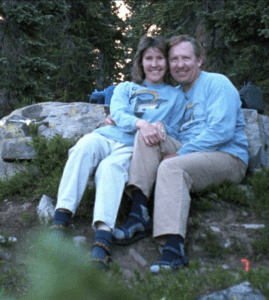 Don cherishes the memories that he has of Peggy and their life together. He expressed that Peggy was "a wonderful women, a beautiful spirit, and a beautiful lady." Don is the living example that love and faith motivate resilience!