Resident Spotlights: How I Plan to Spend My Summer Vacation
June 24, 2018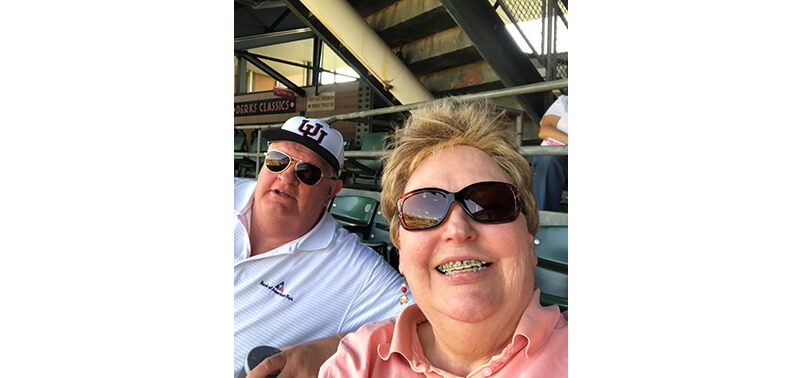 BILL & PAT HARDESTY
One word describes this summer: downsizing. But we're taking a break from it to attend the 14th annual Malad Valley Welsh Festival in June. Bill loves traditional Celtic music and no one sings better than the Welsh. I'm looking forward to seeing the quilts and crafts.
We're excited to move into Summit Vista because it closes a circle for us. We met in Taylorsville 37 years ago and lived there after we got married. Now after living in the Hunter area for 32 years, we are returning. We're downsizing and preparing the house to sell, which are both big jobs (it's amazing how much stuff you can accumulate over the years). We are realizing that stuff does not equal memories. We are letting go of the physical item, but never the memory.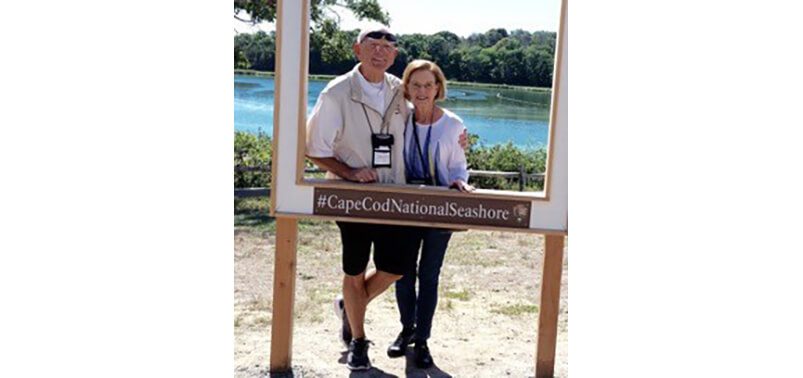 RACHAEL & JERRY STEPHENS
We've been married 54 years and have raised two sons. One in Portland, Oregon, and one in Centerville. We have nine grandchildren, ranging from 14 to 26. We both love to travel and since retiring we have spent much of the winter in sunny, warm locations. We have hiked and golfed much of the deserts of the southwest, spent time in San Diego and Coronado, and visited the entire East Coast from Boston/ Martha's Vineyard all the way to the Florida Keys.
We're getting very excited about our move to Summit Vista. Watching the buildings go up has made it seem like this is really happening. We are cleaning out the basement and getting the house ready to sell. Yikes!! We are appreciative to Paley and her calm confidence as she helps us with this process. We look forward to many new adventures with new friends at Summit Vista.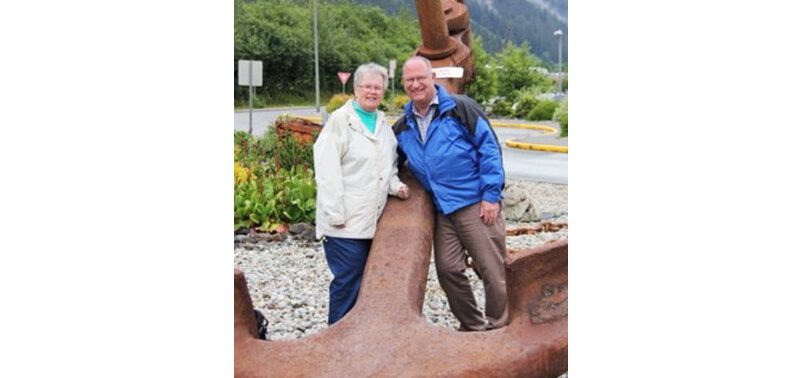 LELAND & BARBARA MOON
On July 15, we will have been married for 13 years. As a combined family we have four children, 12 grandchildren, and a great-grandchild. Every other year we go on a trip by ourselves—this June to London and a cruise around the British Isles. We've also been on a Book of Mormon tour, Israel tour, and we've been to Alaska, Japan, Hawaii, Ireland, and Brazil (where we visited where Leland served his mission and also attended an LDS Church History tour). We both volunteer two days a week at the Salt Lake City Family History Library.
We signed up two years ago and began downsizing. I cringed when I gave up my mom's china and crystal. However, they went to my granddaughters and they were glad to have it. It's nice to downsize and realize that you don't need as much as you think you do. We are also excited because Leland's parents are also moving into Summit Vista. His father is 90 years old and his mother 88. They are looking forward to the change in their lives, too.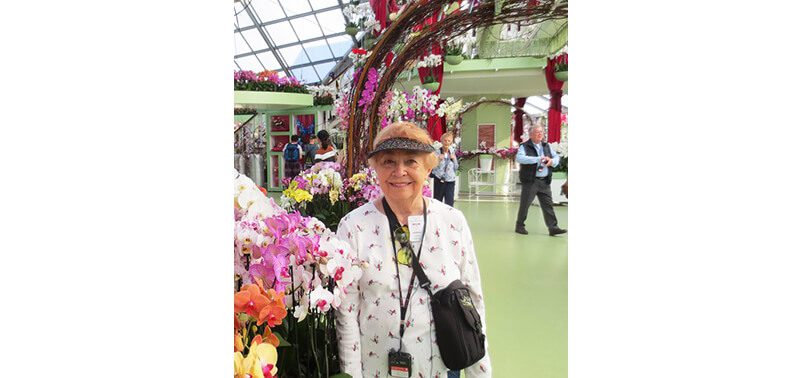 GINA RIEKE
After being born in southern Illinois and spending 13 years in Columbus, Ohio, I came to Utah in 1970. I've been active in the League of Women Voters for over 50 years. After my divorce, I became a financial adviser for major brokerage houses for over 25 years and now I am retired. My top priority now is learning to play. I love to go to the theater and the symphony, sing in a choir, cook for my local extended family of 11, play golf, and marathon bridge, travel, read, and watch my Utes. I've joined the culinary committee at